"Alexa: What questions should brands be asking around voice?"
With the increased adoption of voice assistants, the implications of voice-enabled technology for eCommerce, consumer journey and brand strategy are far-reaching.
As a brand, you know you want to gain consumer preference in this lane, but what questions should you ask?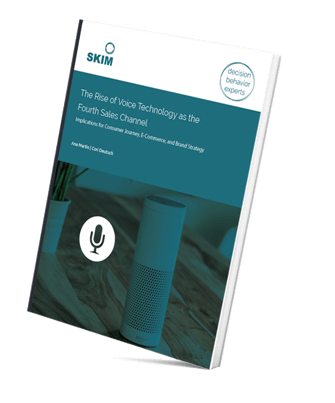 Download our guide and learn how to proactively develop your unique voice brand.

In this guide you will learn
Consumer adoption of voice technology
The rise of voice as the fourth sales channel
Measuring the impact of voice technology on eCommerce, brand strategies, and the consumer decision journey
Recommendations for first steps brands should take