Click here or on the image to download the presentation.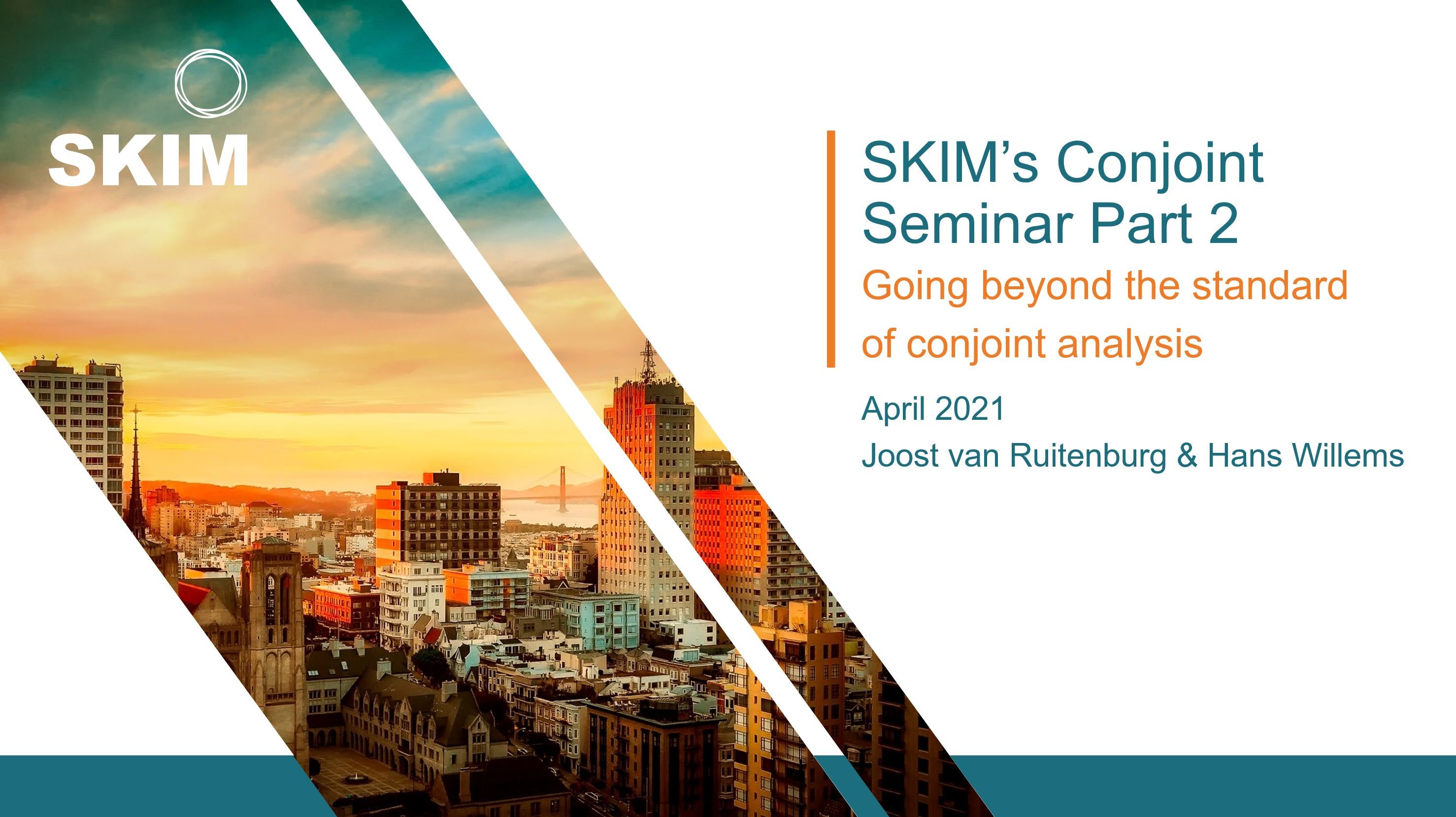 ---
In this on-demand webinar you will learn how to get more out of a study than just a simple market simulator with preference shares. Find out how to present quick and deeper meaningful insights from a conjoint and what value other analysis methods such as segmentation, optimization and decision trees can add to your results.
Topics we cover:
Latest conjoint solutions
What one can get out of a simulator
How to go beyond the standard insights
When to use what conjoint method
---
Want to go beyond the Conjoint basics and understand how to take full advantage of Conjoint research to improve outcomes for brands?
Contact our Data Science experts to learn:
How to get more out of a study than just a market simulator with preference shares
How to get deeper meaningful insights from a conjoint
What value other analysis methods such as segmentation, optimization and decision trees can add to your results
How SKIM can help you with this